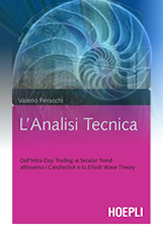 STATE of THE FIBONACCI WAVES
---
Con la nascita delle nuove sezioni operative e focalizzate su
S&P500
,
DAX
,
€ cross
e
Bund
,
Questa sezione del sito e circa da Maggio 2012, non sarà più operativa
.
La stessa è stata certo sostituita dalla Rubrica
Orizzonti Lontani
, sotto forma di
Elzeviri Finanziari
, aventi il compito di delineare e tratteggiare le visioni di più lungo periodo, sebbene spesso si troveranno a duettare con il
Chart of The Week
, se in presenza di "passaggi emotivi" dei mercati che appunto, in questo particolare momento, non mancano affatto.
I documenti presenti (i vecchi
State of The FiboWaves
) e inseriti, tra il Giugno 2011 e il Maggio 2012, resteranno comunque sempre a disposizione degli Utenti e a testimoniare il lavoro svolto.
---
Qui Troverai un
Sample di uno State of The Fibonacci Waves
(14/08/2011)
Per Accedere alla Visione dei Documenti (per Utenti Iscritti), Cliccare sul Bottone a Fondo PaginaPer i Non Iscritti:
Richiesta Maggiori Informazioni