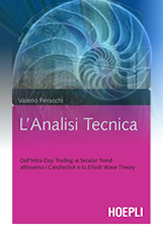 Questa pagina, sarà una
Pagina Indice
.
Ospiterà tutte le Anteprime degli
State of The Fibonacci Waves
, dal giorno di apertura del sito (21 Luglio 2011) a oggi.
Per ora, le singole pagine non sono tutte pronte e, in particolare, quelle dal 04/09 al 22/10 sono in allestimento e anche le altre saranno corredate almeno di un grafico.
I due/tre documenti con data precedente al 21/07/2011 erano stati preparati come prova, ma già postati nel sito (quand'ancora in fase di test), ma dati i contenuti salienti (forse i più importanti!) trovano degno spazio anche qui.
---
Lo stesso documento,
State of The FW
- seppure "punta di diamante" del sito - nei prossimi mesi (Dicembre 2011/Gennaio 2012), sarà mano a mano lievemente alleggerito, a favore di una nuova sezione più marcatamente operativa.
Ma è tutto ancora
in itinere & in progress
e dunque non Ti dico altro, caro Lettore…
A te scoprire le sorprese!
---